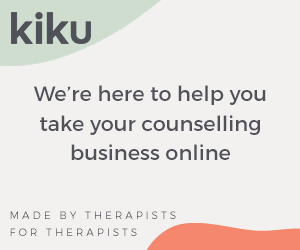 write for the Counsellors Café Mag
I recently read 'The Food of Love' by Amanda Prowse. Amanda writes about a family in which the daughter suffers from anorexia. It's written from the viewpoint of the mother but encompasses all the family's emotions and the ever changing dynamic of a family impacted by a terrifying and often incomprehensible disorder. 
I work with eating dysfunction and disorder fairly regularly. I know the facts and have a CBT approach to challenging negative and incorrect thoughts about food and body image. I have sympathised and empathised with the emotions involved, but as with all clinical work I remain professional and partially detached. We can't help if we can't step back and keep perspective.
This book rocked me, I am a mother and stepping into the maternal perspective shakes your core.
Being a mother is not the same as being a therapist and whilst I admit to using the therapist tools now and again with my family, I am in love with my children and don't always have perspective, as it should be. It's unsettling to know that although I have knowledge and experience, in similar circumstances I would also feel like I'm breaking, I would cry and freak out like the families I so carefully support. It doesn't matter how 'skilled' you are, love is all consuming and overpowering and this book was a stark reminder of that. I would not change anything but it's sometimes good to remind yourself of the tentative balance we take as therapists.
If you want to learn more about eating disorders, from an emotive and family point of view then this book will suck you in and immerse you in that difficult world. You will emerge feeling raw and tired but warm in the encompassing love and bond of a family unit.
Purchase your copy here 
Helen Gifford is a counsellor working in both a large inner city secondary school and in private practice supporting young people and families in the North East. Helen also develops tools to help alternative expression of emotion which you can find on her website or get in contact via Twitter
Please reload
Enjoyed reading? ...the Counsellors Café magazine is free access, which means we depend on
your support to sustain what we do. Every contribution, whether big or small, means we can continue sharing your experiences and your knowledge and in doing so keep the mental health conversation going.