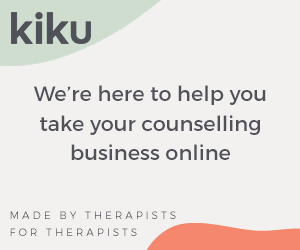 write for the Counsellors Café Mag
I had to laugh when I flicked through this book for the first time and saw a number of diagrams and charts between the text. This seemed ironic when I had recently had a rather scathing discussion with my trainee counselling colleagues about the use of scales to measure emotion in therapy. Imagine my surprise then, when after reading these pages properly, I saw a definite, practical use in Sand's design and analytic expression.
What Sand does well is separating our emotions, cutting through the blur and dealing with them one by one. The chapters are short, each with a summary, and work through several key emotions.
It is a straightforward, methodical style that sometimes seems at odds with the subject matter, but is perhaps just the tonic we all need in order to understand our emotions to a practical degree.

Sand writes in a very clear style, using language that is simple, and easy to understand. If you watch her lecturing (videos are available on her website) you'll see this is an honest expression of herself. It struck me that this book, with its calm, serene pace would serve as a useful tool for a client in emotional distress. When reading this book, I found myself shrouded in peace, and I imagine this feeling was a small sample of the experience Sand's clients have with her in the therapy room.

Sand has an analytic approach to feelings that may feel a little detached at times, but she by no means discounts strong emotion. Given the wealth of experience she must have had during her time as both a parish priest and a psychotherapist, I was a bit disappointed to find nothing of her own story in this book. Yet, while it can be comforting to the reader for an author to delve into the darkest depths of emotion, that is not the purpose of The Emotional Compass. I cannot fault the detached voice for there is a sense here that what Sand is trying to tell us is that emotions are nothing to fear. Illustrating them in scales and drawings serves to remind us that we are all the same in terms of our emotional capabilities; they are not shocking or scary, they're a fact of life. By steering clear of her own emotional depths, she doesn't self-indulge in the idea of being highly sensitive, she gives it to her readers as something to explore and access at their own pace.

Particular highlights for me are the chapters on envy and jealousy. While these emotions are usually associated with shame, Sand turns this around and allows us a change of perspective. The way she describes using a client's envy to access their wants and desires for therapy is a very useful intervention that I will take away with me. Sand has a gift for changing perspectives; seeing the good in what is normally negative. Her chapter on anxiety is full of hope yet remains utterly practical. Anyone seeking to ground themselves from the dizzying heights of anxiety overload would find this to be a helpful read.


Some parts of this book are brought to life by Sand's inner emotive self with sage observations like, 'when you're close to your wishes you're close to yourself'. There is something pure in these moments that is delightfully childlike, and I wish there were more of them. It is Sand's mix of childlike wisdom, sensitivity and pragmatism that make The Emotional Compass a restorative self-help guide to navigating our emotions.  
For more information on on her Ilse Sand you can visit her website here

 Ilse Sand's book is available at select bookstores or directly from
Authors Bio
Kate Eve Smith lives and works in Northumberland where she is studying for a Diploma in Psychotherapeutic Counselling. She spends much of her time exploring the county's wilderness and coastline, and on colder days puts pen to paper. You can get in touch with Kate via Twitter
Please reload
Enjoyed reading? ...the Counsellors Café magazine is free access, which means we depend on
your support to sustain what we do. Every contribution, whether big or small, means we can continue sharing your experiences and your knowledge and in doing so keep the mental health conversation going.