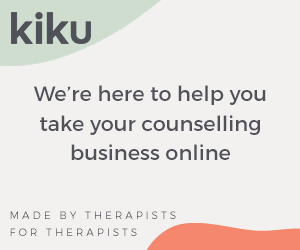 write for the Counsellors Café Mag
As Summer turns to Autumn our reading lists become ever longer. And our brief escape as we holidayed during the summer, our chance to truly immerse ourselves in a 'good book', are now a distant memory. But Autumn is here. Quiet, cosy evenings and blustery afternoons that make you want to curl up are upon us and our book list has never been so long.
So many books so little time… Although the words of Frank Zappa they ring true for me and I know from speaking to you that they ring true for many.

I absolutely love walking around a bookshop, looking at the books, picking them up, drawn in by the beautiful covers, reading the the blurb on the back. Sometimes imagining myself reading them, in a quiet moment with a cup of tea in a pretty China cup or sat in a bustling coffee shop, full of life. Catching momentary snatches of story as I am distracted.. people watching.


"Yes! This one!" I've found a book I am inspired to read. A rush of excitement hits me as I clutch it, gazing at the image on the cover as I weave my way to the counter.


As co founder of C.C. Magazine I read almost constantly. Reading articles and Blogs in the media before they're shared on our social platforms, personal and business blogs of the people we connect with and of course the pieces you send in to us to be published.. and I have to say I love it. Especially the pieces you send in, which often feel like little nuggets of hope, shared experiences and inspiration. Leaving me feeling a rush of excitement as I hand them over to be lovingly edited before they're published and shared with our ever growing readership.


This book however gives me a different kind of rush. This rush of excitement is about me. It's about finding that book that gives me the gift of self care. A form of escapism that affords me the me-time I need to rejuvenate and restore myself. We all need it!
This book, is the Guest Cat, a moving story of a young couple, two freelance writers, who have found they no longer have much to say to each other. That is until they are visited by a stray cat. It's a beautiful story of "the nature of life and the way it feels to live it", enjoying the little things, and I'm loving every page. 
The Guest Cat  by Takashi Hiraide
The Sunday Times and New York Times Bestseller
A couple in their thirties live in a small rented cottage in a quiet part of Tokyo. They work at home as freelance writers. They no longer have very much to say to one another. 
One day a cat invites itself into their small kitchen. She is a beautiful creature. She leaves, but the next day comes again, and then again and again. New, small joys accompany the cat; the days have more light and colour. Life suddenly seems to have more promise for the husband and wife; they go walking together, talk and share stories of the cat and its little ways, play in the nearby Garden. But then something happens that will change everything again.
Britain's leading social historian, a lyrical look at the changes to women's lives since 1940, told with examples from her own life. The book provides an intimate, brilliant account of feminism over the last 6 decades.
"A young woman wearing a navy-blue duffle coat stood shivering in the vaulted Victorian booking hall of Temple Meads station in Bristol looking uncertainly around her. It was 1st January 1960 and the woman was me. I was sixteen years old, and I had run away from home."
Over the next ten years, the world changed around young Juliet Gardiner – as it did for most women in Britain. It was the start of a decade that was to be momentous for Britain's history – politically, economically, socially and culturally.
Amy's husband Hugh says he isn't leaving her. He still loves her, he's just taking a break - from their marriage, their children and, most of all, from their life together. Six months to lose himself in South East Asia. 
Yes, it's a mid-life crisis, but let's be clear: a break isn't a break up - yet . . . 
However, for Amy it's enough to send her - along with her extended family of gossips, misfits and troublemakers - teetering over the edge.
For a lot can happen in six-months. When Hugh returns, if he returns, will he be the same man she married? Will Amy be the same woman? Because if Hugh is on a break from their marriage, then so is she . . 
The Break is a story about the choices we make and how those choices help to make us. It is Marian Keyes at her funniest, wisest and brilliant best.
Blink: The Power of Thinking Without Thinking by Malcolm Gladwell
'An art expert instantly spots a fake. A cop decides whether to shoot. A psychologist accurately predicts a couple's future in minutes. This book is about those moments when we 'know' something without knowing why. It shows that honing your instincts could change the way you think about thinking forever.' 
A mix of Scientific thought and intuition. 
Gladwell, author of the bestselling book 'The Tipping Point', explores moments in life where choices are made quickly and instinctually. Hoping to convince us that there is more to these mysterious processes than meets the eye and that they can be every bit as good as those made cautiously and with great consideration.
How Not To Be a Boy 

by Robert Webb
RULES FOR BEING A MAN
Don't Cry; Love Sport; Play Rough; Drink Beer; Don't Talk About Feelings
But Robert Webb has been wondering for some time now: are those rules actually any use? To anyone? 
Looking back over his life, from schoolboy crushes (on girls and boys) to discovering the power of making people laugh (in the Cambridge Footlights with David Mitchell), and from losing his beloved mother to becoming a husband and father, Robert Webb considers the absurd expectations boys and men have thrust upon them at every stage of life. 
Hilarious and heartbreaking, How Not To Be a Boy explores the relationships that made Robert who he is as a man, the lessons we learn as sons and daughters, and the understanding that sometimes you aren't the Luke Skywalker of your life - you're actually Darth Vader.
The Psychopath Test by John Ronson
What if society wasn't fundamentally rational, but was motivated by insanity?
This thought sets Jon Ronson on an utterly compelling adventure into the world of madness.
Along the way, Jon meets psychopaths, those whose lives have been touched by madness and those whose job it is to diagnose it, including the influential psychologist who developed the Psychopath Test, from whom Jon learns the art of psychopath-spotting. A skill which seemingly reveals that madness could indeed be at the heart of everything . . .
Combining Jon Ronson's trademark humour, charm and investigative incision, The Psychopath Test is both entertaining and honest, unearthing dangerous truths and asking serious questions about how we define normality in a world where we are increasingly judged by our maddest edges.
Happy City by Charles Montgomery
TRANSFORMING OUR LIVES THROUGH URBAN DESIGN
Happy City is the story of how the solutions to this century's problems lie in unlocking the secrets to great city living. This is going to be the century of the city. But what actually makes a good city? Why are some cities a joy to live in?
Journeying to dozens of cities - from Atlanta to Bogotá to Vancouver - he talks to the new champions of the happy city to explore the urban innovations already transforming people's lives. He meets the visionary Colombian mayor who turned some of the world's most dangerous roads into an urban cycling haven; the Danish architect who brought the lessons of medieval Tuscan towns to modern-day Copenhagen; and the New York City transport commissioner who turned the gridlock of Times Square into a place to lounge in the sun.
Drawing on the lessons from their stories, from brain science, and from the fascinating realm of urban experimentation, Happy City offers solutions we can all use to improve our livesandshows that simple changes can make all the difference.
Reasons to Stay Alive by Matt Haig
THE NUMBER ONE SUNDAY TIMES BESTSELLER - WINNER OF THE BOOKS ARE MY BAG READERS AWARD FOR NON-FICTION
WHAT DOES IT MEAN TO FEEL TRULY ALIVE? 
Aged 24, Matt Haig's world caved in. He could see no way to go on living. This is the true story of how he came through crisis, triumphed over an illness that almost destroyed him and learned to live again.
A moving, funny and joyous exploration of how to live better, love better and feel more alive, Reasons to Stay Alive is more than a memoir. It is a book about making the most of your time on earth.
"I wrote this book because the oldest clichés remain the truest. Time heals. The bottom of the valley never provides the clearest view. The tunnel does have light at the end of it, even if we haven't been able to see it . . . Words, just sometimes, really can set you free."
Thinking, fast and slow by Daniel Kahneman
THE PHENOMENAL BEST SELLER - over 1.5 millions copies sold - that will change the way you make decisions
'A lifetime's worth of wisdom' Steven D. Levitt, co-author of Freakonomics
'There have been many good books on human rationality and irrationality, but only one masterpiece. That masterpiece is Thinking, Fast and Slow' Financial Times
 

Why is there more chance we'll believe something if it's in a bold type face? Why are judges more likely to deny parole before lunch? Why do we assume a good-looking person will be more competent? The answer lies in the two ways we make choices: fast, intuitive thinking, and slow, rational thinking.
This book reveals how our minds are tripped up by error and prejudice (even when we think we are being logical), and gives you practical techniques for slower, smarter thinking. It will enable to you make better decisions at work, at home, and in everything you do.
As I said, "so many books..." What's on your list?
Please reload
Enjoyed reading? ...the Counsellors Café magazine is free access, which means we depend on
your support to sustain what we do. Every contribution, whether big or small, means we can continue sharing your experiences and your knowledge and in doing so keep the mental health conversation going.