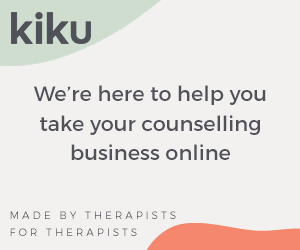 write for the Counsellors Café Mag
Join the Mental Wealth Festival as they explore the "human face of wellbeing"
The Mental Wealth Festival is a three-day festival of talks, debates, seminars and mindfulness, celebrating many aspects of life that contribute to people's mental wellbeing.
This year the festival is taking place from 12-14th September 2017 in venues at City Lit in Covent Garden, The National Gallery and the Houses of Parliament. We will explore the "human face of wellbeing", moving beyond mental health statistics and policies and to encounter real stories, discovering how we can achieve and celebrate mental wealth.
Join the Mental Wealth Festival on Thursday 14 September: 
Interview with Bryony Gordon / 11:30-12:30 / John Lyon's Theatre at City Lit
Former NHS Director Mandy Stevens will interview journalist Bryony Gordon on how and why she hid her mental health issues for so long as well as the impact her OCD had at it's worse and how she coping with it now she is in recovery.
Family Carers / 14:30-15:30 / John Lyon's Theatre at City Lit 
A panel discussion of family carers of children and adults with need of extra understanding because of mental health or developmental difficulties chaired by Baroness Sheila Hollins and joined by Sean Fletcher (journalist and radio broadcast personality from Good Morning Britain) Luned Tonderai, Marcella Cooper and Mr Chamberlain.
Disenfranchised Communities / 13:00-14:00 / John Lyon's Theatre at City Lit
A panel discussion on disenfranchised communities chaired by Baroness Sheila Hollins and joined by Jeremy Swain, CEO of Thames Reach.
Jonny Benjamin and Neil Laybourn / 16:00-17:00 / John Lyon's Theatre at City Lit
A talk by Mental Wealth Festival ambassadors Jonny Benjamin and Neil Laybourn about their personal story and how they manage their mental health. 
A few events at the National Gallery still have spaces available including:
In Conversation with Ed Balls at the National Gallery / 12:00-14:00 / 14 SeptemberJoin the Mental Wealth Festival at the National Gallery Sainsbury Wing Theatre for a special event with Ed Balls to discuss his life and career, his journey around stammering and the importance of keeping mentally well. 
Relaxed Talk and Draw – Sessions for those with Learning Disabilities at the National Gallery 13 & 14 September / 12:00-14:00 
A Picture of Health at the National Gallery by Tina Gwynne-Evans 16:00-17:15 / The National Gallery / 13 & 14 September. Explore health and wellbeing, from food and physical exercise to mindfulness and madness, on this guided tour of the National Gallery, considering works by artists including Beuckelaer, Titian, Hogarth and Van Gogh.
More information about the festival can be found here
Please reload
Enjoyed reading? ...the Counsellors Café magazine is free access, which means we depend on
your support to sustain what we do. Every contribution, whether big or small, means we can continue sharing your experiences and your knowledge and in doing so keep the mental health conversation going.