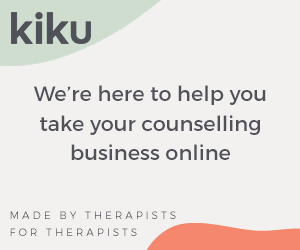 write for the Counsellors Café Mag
For the past four years, my work as a counsellor has taken place exclusively in private practice. I work mainly with adults and young people aged 14 and above, although the occasional couple or younger child does sneak in from time to time.
Prior to this I had worked for over ten years as a practitioner in a variety of educational settings and had seen my private practice as something which ran alongside this part of my working week, rather than being the main element of my practice.
The reasons for this are probably familiar to many colleagues. As a beginning practitioner coming out of university with my counselling diploma in 2001, I was keen to find employment to support me as I found my feet in this difficult field and developed my identity as a therapist away from my counselling training.
School counselling was an area that was rapidly gaining ground at the time in my home town of Brighton, East Sussex. As a student counsellor, I had a placement in a local youth advice centre and had enjoyed the challenge of the different ways of working that seeing young people required.
After qualifying I took on a placement in a school with the same organisation and then subsequently became a paid counsellor with young people in the community, and my school and youth counselling career developed from there. Alongside this I was also starting to build a private practice seeing adults, although as the demand for school counsellors grew, outstripping supply for some time in the mid-noughties, school work took up most of the time I had available for work. 
'I felt more than able to do the clinical work with young people with the support of my supervisor and plenty of training in attachment theory..'
Fast-forward to 2013 and I was coming to the end of a contract to provide school counselling in a local academy school. Although this job had been an important and interesting one for me, it was the first time I had developed and run a counselling service independently in a school, I had come to the decision that the role of school counsellor was no longer for me. By this point I had begun seeing young people in my private practice as this was something I had increasingly been asked for by parents contacting me via my website over the previous five years.
I felt more than able to do the clinical work with young people with the support of my supervisor and plenty of training in attachment theory, creative interventions and other aspects of the work, but I found that the most challenging aspect of seeing young people in private practice rather than in school was the involvement of their parents or carers.
In school work this had not been an issue. I had previously only had contact with parents a handful of times as a counsellor in secondary schools and therefore this aspect of private practice was new to me and I felt uncertain about how to manage it. Having decided that I wasn't going to be applying for any more jobs in schools, the pragmatist part of me knew that I needed to extend my private practice, and if I was going to feel confident to open my practice to more young people I needed to get to the bottom of this challenging aspect of the work. 
As I looked into it more, I became fascinated by the differences between school counselling and counselling in private practice as well as the dilemmas I saw these differences as potentially creating for the practitioner. It was my interest in working with these dilemmas that led to the idea for my book, 'Counselling Children and Young People in Private Practice', which was published by Karnac books in 2015. This was the book that I had wanted to read, books being habitually my first port of call whenever a challenge arises in my life or my practice, and having been unable to find it, I decided that I would have a go at writing it myself! 
I began first by considering the dilemma for the private practitioner in the need for them to engage with the client's parents to a much greater degree than the school counsellor had to. In school referrals generally came via the pastoral staff, teachers, or directly from the young person, whereas in private practice first contact is far more likely to be with a parent/carer and certainly counselling requires their support if it is to proceed, while in school it can and does often take place without them even knowing about it. There is no judgement on which of these models is better, simply an observation that this makes for a significant difference in the therapeutic frame across the two settings. 
'This relationship can sometimes be a tricky one for counsellors to manage as it requires building a sufficient connection with the parent to allow for the work to be supported while also respecting the confidentiality of the counselling..'
The involvement of parents in their child's counselling has various levels and often these will depend on the age and developmental stage the child or young person has reached, as well as on the issues they have presented with. Parents of a child being seen for counselling in private practice often pay for the sessions as well as being responsible for getting their child to the sessions and collecting them at the end. This is very different to a school counselling service where there is no charge for the service and children are in school already so do not require parental support to get them to the session. It is therefore necessary for the counsellor in private practice to develop a relationship with the parents or carers of their clients both before and during the counselling. This relationship can sometimes be a tricky one for counsellors to manage as it requires building a sufficient connection with the parent to allow for the work to be supported while also respecting the confidentiality of the counselling and the need for the therapeutic relationship with the client to be kept central in the work. 
One of the methods I have found for managing this in my own practice is to maintain very clear boundaries around the contracting with both parties. I have a separate contract with parents which includes information about payment, breaks, reviews and length of contract as well as confidentiality and what will happen if a safeguarding issue arises during counselling. Offering parents such a contract allows us the opportunity to discuss confidentiality and explore how difficult it might feel for them to not have access to much information about what is happening in their child's counselling sessions.
Parents are often used to being given open access to information about how their child is progressing at school or in their activities, or even regarding their health and wellbeing if they see the doctor or have contact with other services. It can therefore be tricky for them to understand that therapy is different and that, just at the point when they might be most anxious about their child's wellbeing, they are not going to be fully informed about what is happening.
Conversations around contracting for and beginning counselling can also provide a useful space for discussing boundaries. For example, many parents don't understand that it might be inappropriate to ask their child how the session went when they pick them up, or to make suggestions about what they should talk about in their counselling. They might also not recognise the importance of allowing their child to maintain confidentiality about their counselling within the family.
Some young people are understandably sensitive about coming and don't want siblings or other family members or friends to know that they are seeing someone, particularly perhaps in the early stages of the work when they might feel uncertain about what they are embarking on. I have found that suggesting to parents that they might feel awkward if someone asked them what they had spoken about as soon as they came out of their own therapy, they quite often realise that it is important to respect their child's right to keep their own session content private if they wish to.
There are circumstances when it is appropriate for parents to become more involved in their child's counselling, such as when a safeguarding issue arises and needs to be shared with parents. However, it is important that any individual counselling work is established on a foundation of respect for the right of the young person to maintain confidentiality, and it is important that counsellors demonstrate respect for this at all times, whilst recognising that parents might struggle with this. 
Another area where private practice differs greatly from therapeutic work in school or other agency settings is that of safeguarding and child protection. Counsellors working in organisations will be covered by agency and government guidance and protocols regarding the reporting of suspected child abuse or other concerns regarding risk of significant harm, while counsellors in private practice in the UK are not covered by such guidance. The law in these respects differs across the four nations of the United Kingdom, and counsellors interested in knowing what law applies in their region can check on the NSPCC's website, which contains comprehensive information on this aspect of work with children.
Counsellors working in private practice however are not currently covered by any statutory laws or guidance in this respect and must therefore develop their own protocol for how they will deal with safeguarding issues if they arise during counselling. To do this effectively it is vital that practitioners have a good grasp of the law in this area and seek guidance from their own professional body, often in the form of an ethical framework for good practice, for example, the BACP has produced its own 'Ethical Framework for the Helping Professions'.
These and many more of the challenges of working with young people are explored in the book and I continue to discover more as my own practice goes on developing. Recently I have gone on to author a book for the BACP and Sage, 'Counselling Young People: A Practitioner Manual' (to be published December 2017), which looks at all aspects of counselling with this group and is based on a set of evidence-based core competencies for therapeutic work with young people (BACP 2014). This has been another interesting project which has again extended my own knowledge of working with this group and which will hopefully be a support for other colleagues wishing to train in this area. 
Author bio
Rebecca Kirkbride is a BACP senior accredited counsellor of adults, children and young people. Rebecca currently works in private practice in Brighton with adults and young people. She previously worked as a counsellor with children and young people in schools and the community. Rebecca is the author of two books and occasionally gives workshops on aspects of therapeutic work with young children.   
For more information on the subjects I have covered here, feel free to look at my website and/or contact me via her email. 
Please reload
Enjoyed reading? ...the Counsellors Café magazine is free access, which means we depend on
your support to sustain what we do. Every contribution, whether big or small, means we can continue sharing your experiences and your knowledge and in doing so keep the mental health conversation going.