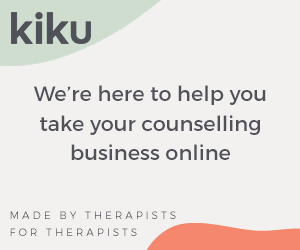 write for the Counsellors Café Mag
I've always found great power in reading and writing. I learnt from an early age that a favourite book served alongside a hot cup of tea goes some way to curing the effects of a bad day. The Recovery Letters will appeal to those who seek solace in words as I do. Indeed, there are some beautiful, healing words in these letters. I wonder, however, if people need to have already begun their recovery journey in order to benefit from this book.
People suffering with depression have difficulty asking for help. It is an extraordinary effort to reach for a lifeline when you don't believe you're worth it. I have experienced depression myself and I know that when you're in it – when you're really deep in it – the last thing you're going to believe is that it is going to get better.
The intention of this project is good, and the logic is there; the letters are written by patients who have recovered allowing the reader proof that recovery is possible. Will the reader appreciate hearing about all the good things that have happened to other people since depression? I'm not so sure – maybe on their better days.
What is good about this collection of letters, however, is that there are so many. Each author offers something different: advice, their own story, humour, shared frustration.
Connecting them all is a strong theme of hope. At the centre of this book are the people who have been through hell and remain hopeful on the other side.
James Withey crucially doesn't hide the truth of the pain that comes with depression. His own story speaks of a long and arduous journey. It's something he has lived through and remains standing at the end of it. Withey doesn't romanticise this illness, he simply offers a viewing point from which sufferers can see a brighter future. Words are powerful. When I was in the thick of depression and finding it incredibly frustrating not to be able to do anything, my best friend told me quite simply: 'The world will wait'. I repeat these words to myself when I'm having a bad day. As she struggles with mental health herself, I knew her wisdom came from experience.
The Recovery Letters is full of similar nuggets of truth. There are some wonderful, positive moments in these letters. One writer looks forward to the day the reader's depression dwindles: 'Then you notice your smile has made someone else smile.' This line in particular stood out for me because I had this very experience.

The introduction by Olivia Sagan serves as a reflection of letter writing as an art form and therapy tool. It shows that the making of this book has been a powerful healing experience for the letter writers themselves. What it may encourage sufferers of depression to do is to write their own letters. Writing from the darkest pit can prompt a spark of light.

Depression is a chronic illness. At its worst, it's a monster that literally causes death and destruction. At its best, it's a sleeping dragon, lying dormant. While the word 'recovery' is perhaps misleading, James Withey offers his own definition which is essential to the book. He argues that recovery is about starting to find meaning in life again. It is helpful when the letter writers themselves acknowledge this ongoing, fluid process.

Withey's own words reflect the nature of the beast – recovery is about managing the illness, not about getting rid of it. Often the writers will acknowledge that they wouldn't change their fate because depression has brought them an extraordinary outlook on life. It has provided an appreciation for living that they would not have had otherwise. This book is not a quick cure, but it's a worthwhile step towards learning to hope again, beginning to put one step in front of the other and finding a path towards the point of life. This would be a kind gift to someone you know who is in the grip of depression. And if that person is you, buy it for yourself – it may well help. 
Authors Bio
Kate Eve Smith lives and works in Northumberland where she is studying for a Diploma in Psychotherapeutic Counselling. She spends much of her time exploring the county's wilderness and coastline, and on colder days puts pen to paper. Follow her on Twitter
Please reload
Enjoyed reading? ...the Counsellors Café magazine is free access, which means we depend on
your support to sustain what we do. Every contribution, whether big or small, means we can continue sharing your experiences and your knowledge and in doing so keep the mental health conversation going.