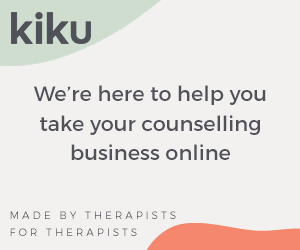 write for the Counsellors Café Mag
I would like to tell you about a book that I read, "I'll write your name on every beach" by Susan Auerbach and published by Jessica Kingsley Publishers. I was interested in reading this book since I meet with people who have lost close ones to suicide or to other causes. 
The book is written by a mother, Susan, who lost her son to suicide and her journey of processing the grief and the questions raised by such an event. Susan had also lost her father to suicide and was able to draw parallels between the two events. 
The book is written in separate chapters covering different topics such as, Chapter 2: The body takes a hit: Shock and Tears and Chapter 4: The unfinished Puzzle: Why and What-if? Each chapter covers the same time line and key moments in Susan's grieving process. This division works well in that readers can choose what chapter resonates most with them in that moment of time. I think that sometimes it muddles up the time line and makes you feel that you have missed information or misinterpreted something written in another chapter, for example, around the event of her son's funeral. However, this is a minor annoyance and for the most part the different chapters work well as a separate chapter. 
At the end of each chapter, Susan writes a few exercises that she has tried and that could be helpful for the reader to try. I found that most exercises were ones that I would suggest to my clients, including visualising your safe space (chapter 2) and visualise a container (Chapter 4). I suggested the exercise in chapter 3, about providing yourself a self-compassion break, to a woman, who had lost her husband by natural causes, and she found the exercise to be helpful. 
Susan writes very candidly about her emotions and thoughts, which I think could provide a relief for someone going through the same experience, as it shows how our feelings, thoughts and reactions are normal following a very difficult event.
It feels like a personal book, which helps to give the book a genuineness and authenticity that might otherwise not have been there. Sometimes the grammar and sentence constructions used impacts on how easy certain parts are to read, but it doesn't detract from the message of the book as a whole. 
Susan writes about her faith throughout the book and how it supported her through her grieving process. She takes in to account that others might not share her faith or any faith, but that for her it was an important aspect of her journey. Some readers might not enjoy this part, but I felt that if she had not included it, it would have been dishonest to her experiences and I took comfort from her stories of her spiritual encounters, despite not sharing the same faith. 
Susan will throughout the book reference other authors and books that can be helpful for the reader, who may wish to do further reading on the subject. I also enjoyed the quotes and poems that are included in the book, as ways of expressing the feelings death brings up. I found that the way that the book is written means that it would work well as a book about grief for people who have lost someone, even if it was not by suicide. I am pleased that Susan wrote about her positive experiences of Eye Movement Desensitisations and Reprocessing (EMDR) as I have noticed the benefits of EMDR in the grief process in my own work with clients.
I would recommend this book to anyone who has experienced loss and also to colleagues who would like to learn more about grief after loss to suicide and how to support their clients. 
Authors Bio
Sandra Gladh has several years' experience of working with adults, adolescents and children. Here area of expertise is grief, trauma, childhood trauma, attachment difficulties, relationship difficulties, and anxiety. Through her work Sandra  provides her clients with a safe and confidential space and offers a non-judgemental therapeutic experience. The sessions could be either EMDR, psychotherapy or hypnotherapy, depending on the client's needs and preferences. You can contact Sandra via Twitter or via her website
Please reload
Enjoyed reading? ...the Counsellors Café magazine is free access, which means we depend on
your support to sustain what we do. Every contribution, whether big or small, means we can continue sharing your experiences and your knowledge and in doing so keep the mental health conversation going.