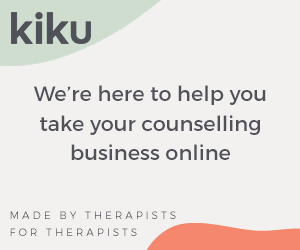 write for the Counsellors Café Mag
It wasn't until about three months ago that I started referring to myself as a carer. By definition*, "a carer is anyone who cares, unpaid, for a friend or family member who due to illness, disability, a mental health problem or an addiction cannot cope without their support." It wasn't that I didn't fit the bill of being a carer; it was more that I felt self-indulgent calling myself one. 
I did the late night stints in A&E, the long nights talking the person I care for out of self harm or suicide, endless days spent at my desk running my own business while they sat at my feet in their pyjamas struggling to cope with the voices in their head. I worried calling myself a carer "publicly" would garner unwanted attention. Would people think I wasn't able to do my job properly? Would people still want to work with my company? Did people think I was overreacting or attention-seeking? 
I officially became a carer when my younger brother suffered his first episode of psychosis in December 2015 at the age of 22 but I didn't know it at the time. We had no idea how long and turbulent a ride we were in for. Looking back, it was better that way. 
There is less than two years between my brother and I, yet here I was, caring for his emotional and physical needs 24 hours a day, 7 days a week at just 24 years old. Schizophrenia took hold of him slowly at first and then viciously and without remorse over the past couple of years. Devastatingly, there is no cure for schizophrenia and we are all still learning how to manage it.
'Being a carer is like being a doctor, counsellor, taxi driver and support worker "on call" 24/7. My brain began to operate in two simple modes: fight or flight.'


Juggling running my business, taking care of my own needs, caring for my brother, the family pets and trying to maintain some kind of social life was hard to say the least, I was also having a difficult time in my own personal life after leaving a long-term relationship earlier that year.
My brother was sectioned for the first time on June 26th 2017; hours after we received the news that our mother had cancer for the second time. It was without a doubt the worst day of my life. 
Broken hearted and physically burnt out, I was a car crash waiting to happen, my body and mind were exhausted and entrenched in the trauma of everything that had happened in such a short space of time. 
"It's too much for one person to cope with," I remember sobbing uncontrollably to my counsellor in that strange brightly lit room for the first time in May 2017. Seeking out counselling was my way of saying I was struggling to cope. I had hit rock bottom and I didn't know how to fix anything in my life anymore. My own mental health was teetering on the edge and I was terrified. "It's my job to take care of everyone else. How pathetic of me to crumble like this" I said to myself over and over.  
It has taken two years to accept that I am a carer and I am still learning how to take care of myself. Caring for the carer sometimes involves bubble baths, manicures and massages as social media would have you believe but it is also about letting go of milestones – I couldn't move out of my family home and live on my own when I wanted to because of my role as a carer and the logistics for example. I had to put some of my business dreams on hold while I was needed to provide support for my brother during times of intense crisis.
I would be lying if I said I didn't feel alienated from my close friends at times, often forcing myself to swallow nasty retorts to the well-meaning but tremendously irritating "how's your love life", "I haven't seen you in AGES" or "I've been to the gym three times this week, what about you?" comments. 
I tried to explain; I felt I needed to justify myself. 
While my friends spent their time travelling half way across the world or hanging out with their partners I was sat in busy A&E for 14 hours at a time on an almost-monthly basis while my brother was in crisis, or picking my way through dark fields alongside police dogs while a helicopter circled overhead as we searched for my missing brother on Christmas Day, desperately hoping to find him alive. 
Most of my afternoons or evenings are spent visiting him in section wards, where we sip lukewarm coffee and make polite conversation in the white walls of a locked NHS ward during visiting hours. Becoming a carer has changed my life completely. It is a role I did not ask or audition for, yet it is mine. I don't know how long it'll be my job, or how well I perform it. 
Caring for the carer has meant letting go of many things such as managing expectations of yourself and others, letting go of relationships, spending time on your own mental health and saying no more often. I am no longer available to hang out with friends as often as we used to or I might take longer to reply to a text or forget to reply at all. Should a crisis occur, I have to change my plans at the drop of a hat, all the while grieving for my brother who sometimes becomes so unwell that he loses his speech or thinks I am his niece instead of his sister. 
I worried calling myself a carer publicly would garner unwanted attention but I have learnt that not being open and honest about my "secret job" is not "taking care of the carer". It sweeps a huge part of my life under the carpet when we should be talking about mental health more, for the benefit of people in the same situation as my brother, but for us carers too. 
Authors Bio
27 year old entrepreneur Chloe is kept busy running her own company, award-winning marketing consultancy Bumble and Bloom Media and taking care of her miniature zoo (current count: 3 dogs, 2 guinea pigs, 1 tortoise - and the latest addition - Pickled Onion a one-eared pygmy hedgehog). Chloe also became a full time carer for her younger brother in 2015 after he was diagnosed with schizophrenia and finds writing a wonderful way to help make sense of it all. 
Tweeting about work, life and adventures along the way at www.twitter.com/chloeditorial follow Chloe on twitter, or keep an eye out for her articles on The Counsellors Café to find out more about how she juggles running a business with her role as a carer and tries to stamp out the stigma of mental health illnesses. 
References: 
https://carers.org/what-carer
Please reload
Enjoyed reading? ...the Counsellors Café magazine is free access, which means we depend on
your support to sustain what we do. Every contribution, whether big or small, means we can continue sharing your experiences and your knowledge and in doing so keep the mental health conversation going.