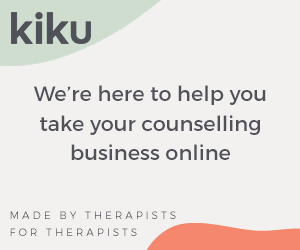 write for the Counsellors Café Mag
Image by Steve Ullathorn
City Lit welcomes outrageously witty comedian, writer, actor and mental health campaigner, Ruby Wax OBE, to discuss her life and career with City Lit Principal Mark Malcomson CBE
Wednesday 25th April 18:30 – 20:30 GMT  |  John Lyon's Theatre
About Ruby Wax…
Ruby Wax, a much loved U.S. born comedy-actor-writer of incredibly successful books and TV shows including script editor of 'Absolutely Fabulous'.  Ruby has studies Psychotherapy and gained her Master's degree in Mindfulness-based Cognitive Behavioural Therapy from Oxford University. These days Ruby promotes understanding of the brain and campaigns for greater mental health awareness and destigmatisation. Ruby also offers Corporate Communication Training, teaching how to achieve a deeper and more honest level of communication. 
This lively discussion will conclude with a presentation of Ruby's Fellowship Award to celebrate her newest book 'How to Be Human: The Manual' – a fascinating journey where Ruby sets out to answer life's big questions about what makes us human and how our mind work. The evening ends with a glass of wine and the signing of Ruby's book, which you can pre-order with your ticket.
Ruby's bestselling book, 'A Mindfulness Guide for the Frazzled' will also be available to purchase on the night. 
Join City Lit in Conversation With Ruby Wax - Book Tickets Here
Venue: John Lyon's Theatre at City Lit, 1-10 Keeley St London WC2B 4BA 
Dates: Wednesday 25th April 2018 / Time: 18:30-20:30 
Ticket Price: £20 (includes a glass of wine) £30 (includes a copy of the book 'How to Be Human: The Manual' and glass of wine) 
Please reload
Enjoyed reading? ...the Counsellors Café magazine is free access, which means we depend on
your support to sustain what we do. Every contribution, whether big or small, means we can continue sharing your experiences and your knowledge and in doing so keep the mental health conversation going.