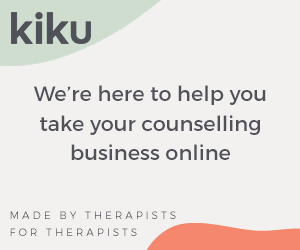 write for the Counsellors Café Mag
So U Think I'm Crazy? - Gender Disparity in Mental Health
Thursday 8th March 18:30 – 20:00 GMT | John Lyon's Theatre
Now, more than ever, there's a strong call-to-action to press forward and progress gender parity. There's a strong call to #PressforProgress motivating and uniting friends, colleagues and whole communities to think, act and be gender inclusive.
City Lit are honoured to host a staging of the play 'So You Think I'm Crazy?' by female writer and director Ekanem Hines, to celebrate International Women's Day (IWD), as part of their focus on gender disparity in mental health. Ekanem drew inspiration for the play from her 30-year career in social work.
The play is performed by the cast of Know My Mind (KMM) Community Theatre Group. Know My Mind is a Community Theatre group raising awareness about mental health from service users and carers perspectives.
The national IWD theme for 2018 is #PressforProgress. As well as focusing on women and mental health, City Lit's event also highlight issues surrounding gender and race. Gender is a critical determinant in mental health and mental illness.
So You Think I'm Crazy?
"Who would have thought I would end up like this?" ...is the powerful opening line in So u think I'm crazy? - a therapeutic theatrical production by Know My Mind.
The emotive drama explores the issues surrounding the mental health system in Britain today, told through the eyes of a young black man. Using rap, poetry, dance and music the multi-sensory experience takes the audience through the streets of London to the secure wing of a psychiatric hospital.
Since its humble beginnings in 2014, the stage play has been featured in theatre houses and events across the UK gathering much attention from the media, performing arts community and organisations such as Mind. The play has also received rave reviews and endorsements from dignitaries, including the Mayor of Croydon and professionals from the Royal College of Psychiatry. 
SO U THINK I'M CRAZY?
Venue: John Lyon's Theatre,1-10 Keeley St London WC2B 4BA - Presented by City Lit 
Dates: Thursday 8th March 2018
Time: 18:30 – 20:00 followed by a Q&A session/panel discussion with a focus on Race & Gender Disparity in Mental Health from 20:15 – 21:00
Ticket Price: £10.00
 
Please reload
Enjoyed reading? ...the Counsellors Café magazine is free access, which means we depend on
your support to sustain what we do. Every contribution, whether big or small, means we can continue sharing your experiences and your knowledge and in doing so keep the mental health conversation going.