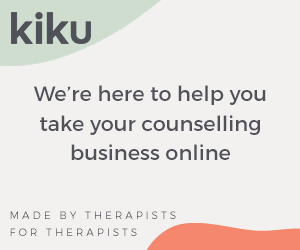 write for the Counsellors Café Mag
 image by Jason Wong
Thought I was impossible to love
Demonised when my only way to cope was to shed blood
People told me that they cared but they showed me otherwise
A Diagnosis a number vilified and demonised
For so many years placed faith in no one that I met
Avoid emotional investment saw each person as a threat
Can't get up out of bed my life is devastated
Curtains remain closed my dreams obliterated
 
Indescribable pain in my heart and in my mind
Barely able to function despite the drugs I am prescribed
My mind so over occupied sometimes forget to breathe
Is the hurt scribed across my face possible to read
When  the darkness descends I create distance from my friends
Life becomes a battle in which I cannot contend
The actions I displayed during my times of desperation
Often meant by so many with judgement and condemnation

Thunder crashing lightning flashing in my mind throughout the day
Trapped in a world of emotions that I struggle to convey
I trusted nobody whilst trusting everyone
Fixed in my heart then suddenly you're gone
In search of love and care from someone who is genuine
A bond that is formed on attributes beneath the skin
 

I explain my apathy whilst they assess my risk
My suicidal thoughts and intentions are dismissed
Which direction for me next? Exhausted all that they suggest
A simple request for help becomes a desperate protest
I want that answer, that fix that I know does not exist
50 simultaneous voices bellow in my head
To move my limbs like hauling lead
 

Surrounded by irritants
Disregard or compliments
Plagued with guilt for my feelings
For my self-inflicted bleeding
Relationships appear fractured though for nobody else
Can any more confusion be caused by my mental health? 
the Author
At age 17 I was registered blind, at age 21 I was diagnosed with borderline personality disorder I have frequently self harmed and attempted to take my life but writing poetry has helped me to find some self worth  
Please reload
Enjoyed reading? ...the Counsellors Café magazine is free access, which means we depend on
your support to sustain what we do. Every contribution, whether big or small, means we can continue sharing your experiences and your knowledge and in doing so keep the mental health conversation going.