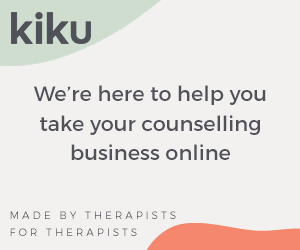 write for the Counsellors Café Mag
Mental health ambassador Hope Virgo is to cycle the length of the UK in an effort to make mental health education a reality.
 
The mental health of children and young people has reached crisis point, and whilst the government recently announced plans to implement mental health education into the curriculum, these changes won't happen until 2020. So, what happens to the children and young people who need guidance and support now?
 

The Shaw Mind Foundation and Hope Virgo (mental health ambassador, campaigner, and author of Stand Tall Little Girl) believe that young people shouldn't have to wait for the help that they need, and that the time has come to act.


On Sunday 23rd September, Hope Virgo will begin a bike ride across the UK in partnership with the Shaw Mind Foundation in the name of mental health education.
 

Hope struggled with anorexia from the age of 13. She became adept at hiding her anorexia from everyone around her, when privately she felt trapped and isolated. Her life was spiralling out of control, and so she was admitted to hospital.
 

"I used to argue with my parents at every meal time," Hope explains. "Some nights, when I didn't have the energy to fight with them, I would eat dinner quickly then head up to the bathroom and make myself sick. After ensuring that every bit of food was out of my body, I would go in to my room, work out for a few hours, and then climb into bed in the early hours of the morning. It was those evenings when I felt completely alone and afraid. I didn't know what had happened, and I felt like nobody understood what I was going through."
 

One in every three school children is living with a mental illness. We are in the midst of a mental health crisis, and yet there are still so little resources available. The Shaw Mind Foundation's ambition is to fight stigma and end the shame felt by so many sufferers of mental illness, and they plan to do so by pushing for mental health education.
Hope will be setting off on 23 September cycling over 1000 miles from John O'Groats to Lands' End to help people struggling with their mental health know they are not alone and to reduce the stigma that often comes with mental health.  
Each day Hope will cycle between 70 and 90 miles stopping at schools along the way. This gruelling challenge is how Hope plans to help change this. She will not stop until every single person knows they are not alone.
 
Better and earlier mental health education will inevitably lead to earlier intervention and prevention of many cases of mental illness in the UK. Better mental health will ultimately lead to a much stronger society and economy. Children and young people cannot wait until 2020 to get support, which is why Hope's efforts here are fundamental to helping change the lives of young people now.
 

"Money should not be a barrier to mental health education. It shouldn't be a postcode lottery, but something for everyone," says Kate Majid, CEO of The Shaw Mind Foundation.
 

Dr Sylvia Tang, Chief Executive Officer of Priory Healthcare, says, "It's impossible to overstate the importance of good mental health education. Empowering young people to cope with the emotional demands of modern day life is an essential part of their development. We're delighted to support Hope's efforts to improve mental health awareness and equip young people with the skills to build and sustain good mental health." 
You can support Hope Virgo and The Shaw Mind Foundation's Campaign here or connect with Hope via Twitter
Please reload
Enjoyed reading? ...the Counsellors Café magazine is free access, which means we depend on
your support to sustain what we do. Every contribution, whether big or small, means we can continue sharing your experiences and your knowledge and in doing so keep the mental health conversation going.