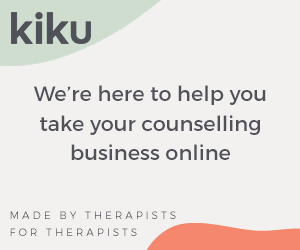 write for the Counsellors Café Mag
I have a confession to make; I am a counsellor, and sometimes I cry with my clients. 
Just to be clear, I don't mean that I sob with my head in hands. It's usually a small tear or two, sliding down my cheek, and sometimes a few more when I am particularly moved by the material my client is sharing. Usually my client is crying too, although sometimes not.
Clients have had varying responses to my tears; some find it profoundly validating, evidence that I am moved by them, and that I am real and human. Some, I suspect, find it vaguely embarrassing. Some find it excruciatingly hard to tolerate. 
I've been on a bit of a journey with it myself, actually. When I was training, I was deeply ashamed of my tears. I believed that they was evidence of my unsuitability for the profession, a lack of professionalism and robustness, and as such, I tried to suppress them, biting my lip and shifting in my seat in order to distract myself. 
As I grew in confidence and experience, I remained ambivalent, although by then I had received feedback from a few clients that it had helped them feel heard and cared about, and that this had felt healing. But I still felt vaguely ashamed of myself, overly emotional and too much on the surface.
But, my clients beginning to speak of my tears led me to be able to speak of them. I know we think it's supposed to be the other way around, but I quite often am shown the way by my clients. So I began to explore in the moment, if it felt appropriate, what my tears evoked in the other. 
And I found that my clients' experience of me, crying, often related in some important way to their relationship with their own pain, or their relationship with other's pain.
There was one memorable session where my client found it so hard to see that she actually hid her face in her hands. She did not know that a person could be both okay and sad at the same time. I felt deeply steady and present, but I also was crying, and I couldn't stop the tears without shutting off completely which I didn't want to do. So I did what I could to reassure her, and we explored what it felt like for her when I cried. It turned out that one of her important caregivers had never shown sadness to my client, even though this person had gone through some very painful experiences when my client was little. This had given my client an enormous fear of sadness; her own, and other people's, leaving her unable to express her sadness in her relationships either. It was an important session for us both.
I have found that my dilemma with my tears is often similar to the dilemma that my clients hold; I either hold it, safely inside, which I need to cut off to do, or I show it and risk vulnerability. In a culture where we do not easily risk vulnerability, this is no easy thing. I do not always navigate this well.
But, if I can navigate and neutralise my shame (which still pops up from time to time) and hold and be present for my client's transferential shame, then I have more chance of helping my own clients to walk into their vulnerability, which will help them to express their own sadness more easily in the relationship with me, but also within their lives too.
It is something that I have also begun to speak to my colleagues about, and despite expecting judgement, I have more often been met with acceptance than not, and some have shared their own, similar stories. In something like a whisper, so maybe the taboo is still there, but still…
Author's Bio
Jo Baker is an experienced UPCA registered psychotherapeutic counsellor, specialising in individual therapy for women. She offers both long term and short term counselling, and has particular experience in working with addiction, abuse, PTSD, anxiety / panic, depression and most importantly, wants to support clients to live meaningful, rich and full lives. 
She works from her private practice in Lewes, East Sussex; you can read more about Jo on her website 
Please reload
Enjoyed reading? ...the Counsellors Café magazine is free access, which means we depend on
your support to sustain what we do. Every contribution, whether big or small, means we can continue sharing your experiences and your knowledge and in doing so keep the mental health conversation going.