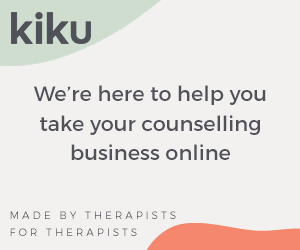 write for the Counsellors Café Mag
When casually dropping into conversation that I am in the process of training to become a therapist, I'm more than often asked what prompted such a move. Some people have been really curious. 'What made you want to listen to other people's problems' a colleague asked. 'Will it be a way of healing your own pain' a slightly off-guard friend retorted. While I don't profess to having one single over-arching reason as to why I have chosen the path I'm walking, one question has been playing on my mind recently and causing me increasing anxiety. 
Other than the therapy room, where in western societies can two human beings congregate, with one person giving the other their full and undivided attention? To truly hear that person and offer no judgement or solution? I can't really think of any institution or setting that encourages this, other than our own craft. My thinking has been developed through working at a company where colleagues increasingly feel more comfortable instant messaging each other on skype, rather than pop their heads up from their laptop and suggest to their neighbour they have been chatting with that they sit and have lunch together, and enjoy a face to face conversation.
In an increasingly digitalised world I ask myself. Is the beauty of face to face interaction being eroded by this culture? And if it is, what impact will this have on our future clients and their ability to see value in the relationship with their therapist? 
The language and dark humour only adds to the mystery and uncertainty. In a predominately service led economy like the UK, no matter what job people do, the common self-deprecatingly remark 'my job will be replaced by a robot soon' surfaces again and again. Technology firms and governments assure citizens the new jobs created will be more interesting, able to provide us with more stimulation. We, as therapists of the future, will need to think carefully about how we support our clients in this new world, particularly if the prospect of sitting in a room with another human being might seem novel.
Practitioners of the generation above the millennials might read this and think this seems farfetched. But trust me, this is happening. It's real. The company where I work already have HR records for robots based on how many hours they work. Whether clients are prepared or not, one thing is for sure. If those amongst us wish to be seen as agents of social change, then we will be required to pay even more attention to the sacredness of the face to face interactions we have with our clients in the future. One thing is for sure, no matter what your preferred modality or therapeutic persuasion, we are in a line of work which you would hope is in little danger of being automated and as such society will be relying on us to assist human beings in making more sense of the world around them. 
In an ever changing world, let's cherish every single face to face interaction we can have. Only then can true understanding and empathy emerge.
Author's Bio
Simon is a student counsellor currently studying for a PG Dip in Integrative Counselling & Coaching at the University of East London. Simon is a senior member of the recruitment team within a global professional services firm and alongside his executive search responsibilities he's involved in driving initiatives around neuro-diverse candidates and the companies approach to psychological well-being.
Please reload
Enjoyed reading? ...the Counsellors Café magazine is free access, which means we depend on
your support to sustain what we do. Every contribution, whether big or small, means we can continue sharing your experiences and your knowledge and in doing so keep the mental health conversation going.