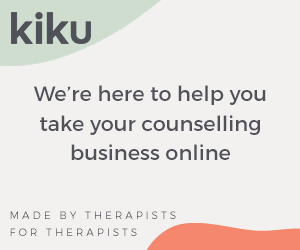 write for the Counsellors Café Mag
2019 was a busy year for Jessica Kingsley Publishers' mental health and counselling publishing, with plenty of books to support both the practitioner and the clients directly. Expect books on topics like OCD, anxiety, BDD, stress, racial discrimination, attachment, trauma, and more. Also expect more resources than ever before for 2020 to support professionals with client issues of gender identity and diversity, more on that in a separate article… Here are some of our own picks to look out for!
Books for Children
Cleo the Crocodile Activity Book for Children Who Are Afraid to Get Close

A Therapeutic Story With Creative Activities About Trust, Anger and Relationships for Children Aged 5-10

Dr. Karen Treisman – £19.99 – Published May 21st

The third book in a new series of children's workbooks by expert child psychologist Dr Karen Treisman. It combines a colourfully illustrated therapeutic story about Cleo the Crocodile to help start and enrich conversations, which is followed by a wealth of creative activities and photocopiable worksheets for children to explore issues relating to attachment, relationships, rejection, anger and trust. These books also include an array of tools and strategies for adults to support children.
Other books in the series:
Neon the Ninja Activity Book for Children who Struggle with Sleep and Nightmares
Gilly the Giraffe Self-Esteem Activity Book
Help! My Feelings Are Too Big!

Making Sense of Yourself and the World After a Difficult Start in Life - for Children with Attachment Issues

K. L. Aspden – £9.99 – Published March 21st
Designed to help build emotional awareness, this book offers friendly support for children aged 9+ who have attachment disorders, anxiety or are overcoming early trauma. An invaluable tool for anyone supporting children with extreme emotions or attachment issues, including parents and carers, support workers, teachers, and therapists.
Supporting Kids and Teens with Exam Stress in School
A Workbook
Joanne Steer – £22.99 – Published March 21st
As young people are exposed to more and more pressure at school, exam stress comes hand in hand. This workbook, a fun and interactive resource aimed at children and teens aged 10 and over, offers teachers, other professionals and parents tried and tested techniques to support young people's wellbeing through revision and exams.
Books for Teens
 
The Mental Health and Wellbeing Workout for Teens

Skills and Exercises from ACT and CBT for Healthy Thinking

Paula Nagel – £12.99 – Published March 21st
This easy-to-understand, engaging guide arms teens with healthy thinking habits and coping strategies for staying on top of their mental health. Using well established therapeutic techniques, readers are given the tools to build their own personalised mental health 'workout' to boost their emotional resilience and wellbeing.
OCD - Tools to Help Young People Fight Back!

A CBT Manual for Therapists

Cynthia Turner, Georgina Krebs and Chloë Volz – £25 – Published March 21st 

This manual for counsellors and therapists describes how to set up and run a 14-session evidence-based CBT programme for treating OCD in young people, originally pioneered by the Maudsley Hospital. It's designed to be used with a workbook for patients, OCD - Tools to Help You Fight Back!
Appearance Anxiety
A Guide to Understanding Body Dysmorphic Disorder for Young People, Families and Professionals
National and Specialist OCD, BDD and Related Disorders Service, Maudsley Hospital – £9.99 – Published March 21st

The first book for teens that explains the causes and impact of body dysmorphic disorder (BDD). The book is interspersed with accounts and artwork from young people with BDD, along with perspectives of their families. BDD is a debilitating mental health disorder, and this book gives advice on treatment including CBT and medication. It also includes a short section for families and professionals on what they can do to help, making this the go-to book for professionals and families as well an invaluable resource for young people themselves.
Books for Adults
 The Anxiety Survival Guide
Getting through the Challenging Stuff

Bridie Gallagher, Sue Knowles and Phoebe McEwen – £12.99 – Published September 19th
Co-written with psychologists and a college student who has experienced anxiety herself, this is a relatable and straightforward guide to managing worry in emerging adulthood. As well as providing advice and exercises that are proven to reduce feelings of anxiety, it includes recovery stories from people who have managed their symptoms successfully.
The CBT Art Workbook for Coping with Anxiety 
Jennifer Guest – £16.99 – Published July 18th 
Using the principles of CBT, these 150 information pages and worksheets help adults to understand and manage symptoms of anxiety.
The activities follow the framework of a typical CBT course: how it works, looking at the nature of the anxiety, linking thoughts, feelings, behaviour and physiology cycles, exploring different levels of thinking and beliefs, and identifying goals and future planning. This is an excellent resource to use as a standalone resource or in conjunction with professional therapy to deal with anxiety.
Overcoming Everyday Racism
Building Resilience and Wellbeing in the Face of Discrimination and Microaggressions

Susan Cousins – £12.99 – Published July 18th 

This enlightening guide studies the psychological impact of racism and discrimination on BAME (Black, Asian and Minority Ethnic) people and offers steps to improve wellbeing. It includes definitions of race, racism and other commonly used terms, such as microaggressions, and evaluates the effect of definitions used to describe BAME people.
For use as a tool within counselling and therapeutic settings as well as a self-help tool by individuals, each category provides a framework for thinking about how to manage everyday racism, live with more resilience, and thrive.
Neurodiverse Relationships
Autistic and Neurotypical Partners Share Their Experiences

Joanna Pike with Tony Attwood – £14.99 – Published July 18th

Comprised of the accounts of twelve heterosexual couples in which the man is on the Autism Spectrum, this book invites both partners to discuss their own perspectives of different key issues, including anxiety, empathy, employment and socialising. Autism expert Tony Attwood contributes a commentary and a question and answer section for each of the twelve accounts. A one of a kind book for marriage and relationship counsellors.
Please reload
Enjoyed reading? ...the Counsellors Café magazine is free access, which means we depend on
your support to sustain what we do. Every contribution, whether big or small, means we can continue sharing your experiences and your knowledge and in doing so keep the mental health conversation going.