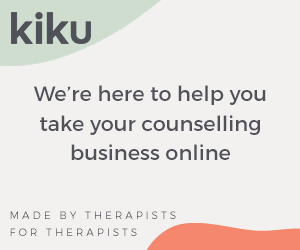 write for the Counsellors Café Mag
What I love about counselling is not only the inspiring people I get to work with and the deep relationships that we get to form but also what I get to learn from my clients.
What I love about the person centred approach is that there is no "expert" in the room, counsellors just provide a space for clients to feel safe in their environment to be able to talk without fear of judgement. I also see this as a two way process; if I deem appropriate I will self disclose to my client, sometimes this has been on issues/topics that not many of my close friends have known. I see this as self development in myself and growth as a person as well as a counsellor. 
I also learn from clients how they find strength and resilience to move on after loss, trauma and in life. Each client being unique in their process therefore each finding their own unique way of moving forward in a positive way. Many of my clients who I had been working with long term know themselves when they are having a "dip" and make appointments to come back to get themselves back on track. I learn from them what their triggers were that acted as a warning sign for them to seek support again. 
In supervision I not only reflect on how I am working with clients but also what I am learning from them, this then develops me as a therapist when working with others. The balance is a fine one, but with the right reflection we can be person centred by using our own and others experiences to form a positive way forward for others.
I feel privileged to learn all that I learn from my clients. I am fortunate enough to work with such a wide range of people, from homeless individuals in the local YMCA to pilots and head teachers in private practice. While working with them I get to understand their jobs or gaps in the systems that have failed the people they support. I have worked with a florist who I learnt so much from, a scriptwriter who I found fascinating with his stories, a homeless young women that used poetry to explain her weeks. 
Being a counsellor has its other side which is as fascinating as the work itself, I definitely feel lucky to do the job that I do and I know many other counsellors feel the same way.
Author's Bio
Kate Blakemore is the Founder, Director and Counsellor at Motherwell CIC, a service provided for women by women, promoting positive health and wellbeing, offering a range of educational services, holistic therapies and mental health support.
Kate is also a presenter on Redshift radio, presenting the Mums' Hour Show.
If you would like more information about accessing Motherwell Cheshire's services please email
Please reload
Enjoyed reading? ...the Counsellors Café magazine is free access, which means we depend on
your support to sustain what we do. Every contribution, whether big or small, means we can continue sharing your experiences and your knowledge and in doing so keep the mental health conversation going.