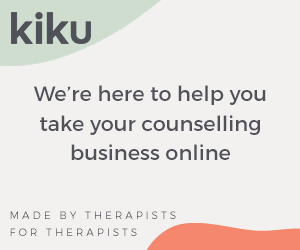 write for the Counsellors Café Mag
New Therapy Practice With A Focus On Perinatal Mental Health And Pregnancy Opens In Leeds
A new counselling and psychotherapy private practice opens this April in Leeds city centre. Although open to all, and offering discounted rates for students, the new practice will have an additional focus on women's (and men's) perinatal mental health. This includes prenatal depression, miscarriage, abortion, stillbirth, birth trauma, and postnatal depression.
Although there has been an increase in awareness of Perinatal mental health recently it is still an area that is often overlooked. With many women who have suffered traumatic births expressing that they were made to feel that if the baby is safe, that's all that matters. Women and men suffering with postnatal depression face comments such as "but you have your beautiful baby, what do you have to be sad about?" And couples who have suffered miscarriages and stillbirths are not always cared for in the same way as someone who has lost a loved one under different circumstances. Often leaving them with the sense that they are expected to just 'move on' and 'try again'. Women who have undergone abortions often suffer in silence because of the stigma, sometimes feeling they deserve the guilt and loss they are experiencing. In addition to this, postnatal 6-week checks for Mums are being phased out in many GP surgeries across the country (meaning opportunities to help can be missed), and waiting lists for NHS-funded therapy is getting longer with only a short amount of sessions offered, and is usually only during standard working hours (where partners/parents might be at work and unavailable for childcare). 
All of which is something that Victoria Foulds-Duncan, BACP Registered Counsellor and Psychotherapist, knows all too well. She currently works as a pre and post-abortion counsellor at Marie Stopes in Leeds and Manchester alongside opening her new private practice, Time to Grow Counselling and Psychotherapy. Previously volunteering as a counsellor for Barca-Leeds Reaching out Counselling Service; and undertook her training placement counselling students at Doncaster College Counselling Service. Her education includes BSc (Hons) Medical Sciences, PGDip Psychotherapy and Counselling, and MSc Psychology. 
Keen to offer more choice she decided to open a private practice alongside her current work, enabling her to offer both short and long-term therapy to women (and men) suffering from pregnancy and birth-related issues, as well as for other mental health issues; and additionally, given the current awareness of increased mental health problems within the student population she is offering discounted rates to students.
Victoria Foulds-Duncan, founder of the new Time to Grow Counselling and Psychotherapy practice shared with us that "I enjoy being able to provide a service to people in need, especially to those who are often forgotten about or pushed aside – such as new mothers, or those who have suffered a miscarriage, stillbirth, or have gone through an abortion. There is a real value in not only just being listened to, but really being heard in a safe, non-judgmental, and confidential environment. I work within an integrative modality; meaning I aim to be flexible and try to provide the type of therapy the client needs rather than something prescriptive. This can include both short- and long-term talking therapy with no limit to the number of sessions a client can request, CBT techniques, to working creatively in lots of different ways. I also have particular interests in neuroscience and trauma, which I try to integrate in my work where appropriate. At the heart of it all is nurturing and valuing the therapeutic relationship – it doesn't matter how many colouring pencils or CBT worksheets I bring if I am not valuing the person in front of me and whatever they are bringing to therapy. They may never have been heard or respected in this way before, and I am both humbled and proud to be able to provide this experience."
We wish Victoria every success as she offers the people of Leeds the space and 'Time to Grow'
Victoria at Time to Grow Counselling and Psychotherapy will be taking appointment bookings from 6th April 2019, with appointments offered after 15th April 2019. Appointments will be available on weekday evenings, and Sunday mornings.
Visit Time To Grow for further information, and to book an appointment.
Please reload
Enjoyed reading? ...the Counsellors Café magazine is free access, which means we depend on
your support to sustain what we do. Every contribution, whether big or small, means we can continue sharing your experiences and your knowledge and in doing so keep the mental health conversation going.