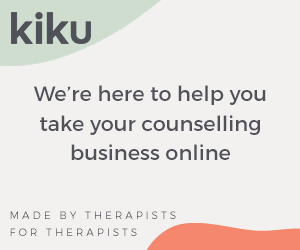 write for the Counsellors Café Mag
This is a simple truth that is encapsulated by R.E.M. in their legendary song of the same name. I remember hearing it for the first time and was immediately taken by its direct unambiguous lyrics and its poignant melody, raising to a crescendo to compound the positive message held in the soulful delivery, then falling away again spent of emotion.
I now understand that it was targeted at young people, however, I believe this is a song we can all take something from. We all do hurt sometimes, maybe we are bullied, bereaved, have relationship issues, have lost something dear to us or mourn the loss of something that could have been.
We all hurt, and it sucks, who wants to hurt? For me, the response to ourselves when we hurt is crucial to our recovery. It is often tempting and culturally endorsed to blame and criticise one's self for the hurt we experience. How often do we hear someone say, "it's my own fault", "It's just like me", "I just have to carry on".  We dismiss our own feelings to protect ourselves and those around us from the impact we imagine they will have. This usually cause us to feel worse, which we then criticise ourselves for and the cycle continues. 
Would we think of talking to someone we love in this way, maybe not. So why is it ok for us to talk to ourselves in this way. What might happen if we tried a compassionate response to our pain, acknowledging that everybody hurts sometimes, and life can be hard. What might happen if we cut ourselves a little slack, I don't mean abdicate responsibility for hurt that you have inflicted on others but offering compassion to ourselves for the pain we often find ourselves in.
Planning for the times we feel emotional pain can be useful. Making a box which contains those things which bring comfort, calm the senses and remind us that we are part of something bigger. Music can be important to remind us that sometimes there are dark times, but they cannot last forever. Take comfort in your friends, you are not alone. 
Hold on
Author's Bio
Susan is a Counsellor, CBT Practitioner and Writer working in the North West of England. Susan has an interest in working with people from all walks of life and welcomes people with Neurodevelopmental conditions such as ADHD, Autistic Spectrum Disorder and Dyspraxia. Susan has recently trained as a Relationship Counsellor with Relate and has also undertaken extra training to enable her to work with clients who have an Acquired Brain Injury.
Susan has also worked with the Dr Christian Will See You Now team.
A great believer in lifelong learning, Susan is currently extending her study of Cognitive Behavioural Approaches with the University of Derby.   
Susan's practice, Wellness Matters, is located on the Wirral Peninsula. You can contact Susan via email
Please reload
Enjoyed reading? ...the Counsellors Café magazine is free access, which means we depend on
your support to sustain what we do. Every contribution, whether big or small, means we can continue sharing your experiences and your knowledge and in doing so keep the mental health conversation going.