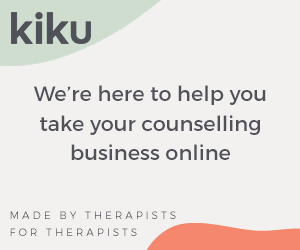 write for the Counsellors Café Mag
People are sharing how Anxiety affects them and it's [understandably] trending on Twitter
Everyone experiences Anxiety at some point in their lives, sometimes it's mild and short lived but at others it totally takes over, affecting everything we do. 
From that feeling of unease when you're worried or fearful, to anxiety that stops you sleeping or concentrating, has your heart racing or leaves you feeling dizzy, overwhelmed and unable to do the things you want to in life. 
Anxiety varies from person to person. We're only human and hearing that others are experiencing this too really helps, which is why social media trends like these are so important. Even NHS England and Young Minds have got in on the act!

#ThingsThatGiveMeAnxiety shows us that [although these Tweets are shared in a light hearted way] many of life's daily activities cause us to break out in a sweat and that's O.K. Sharing the reality that you can't take anything or anyones experience for granted, we're all going through something and it's not always visible  ....from anxiety over "Telling the waiter my order" to "Literally everything"

What #ThingsThatGiveMeAnxiety can you share?
All joking aside though, anxiety is very real and at times debilitating. Anxiety is often an indication that something isn't quite right and for many of us accessing help is the best way to begin getting to grips with it. If you're suffering from anxiety there is help out there.
Our top tips are:
Visit your G.P

Share your experience with someone you trust

Find a Therapist (it really works!) via places such as National Counselling Society, bacp or the Counselling Directory

Find a self help book on Anxiety (recommendations in comments appreciated) 

Try meditation 

Try breathing exercises (these help me on a daily basis
Please reload
Enjoyed reading? ...the Counsellors Café magazine is free access, which means we depend on
your support to sustain what we do. Every contribution, whether big or small, means we can continue sharing your experiences and your knowledge and in doing so keep the mental health conversation going.