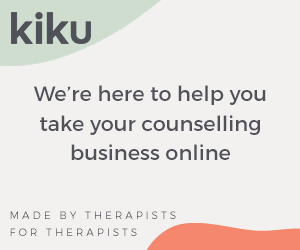 write for the Counsellors Café Mag
Twelve Days of Christmas - Some great tips for good mental health this festive season
On the first day of Christmas I truly gave to me
A winter walk down by the sea
On the second day of Christmas I truly gave to me
Two warm hugs and a
winter walk down by the sea
On the third day of Christmas I truly gave to me
Three big smiles
Two warm hugs and a
winter walk down by the sea
On the fourth day of Christmas I truly gave to me
Four calling friends
Three big smiles
Two warm hugs and a
winter walk down by the sea
On the fifth day of Christmas I truly gave to me
Five deep breaths
Four calling friends
Three big smiles
Two warm hugs and a
Winter walk down by the sea
On the sixth day of Christmas I truly gave to me
Six lots of yoga
Five deep breaths
Four calling friens
Three big smiles
Two warm hugs and a
winter walk down by the sea
On the seventh day of Christmas I truly gave to me
Seven lengths a swimming
Six lots of yoga
Five deep breaths
Four calling friends
Three big smiles
Two warm hugs and a
winter walk down by the sea
On the eighth day of Christmas I truly gave to me
Eight cakes a baking
Seven lengths a swimming
Six lots of yoga
Five deep breaths
Four calling friends
Three big smiles
Two warm hugs and a
winter walk down by the sea
On the ninth day of Christmas I truly gave to me
Nine times a reading
Eight cakes a baking
Seven lengths a swimming
Six lots of yoga
Five deep breaths
Four calling friends
Three big smiles
Two warm hugs and a
winter walk down by the sea
On the tenth day of Christmas I truly gave to me
Ten quiet moments
Nine times a reading
Eight cakes a baking
Seven lengths a swimming
Six lots of yoga
Five deep breaths
Four calling friends
Three big smiles
Two warm hugs and a
winter walk down by the sea
On the eleventh day of Christmas I truly gave to me
Eleven thanks a given
Ten quiet moments
Nine times a reading
Eight cakes a baking
Seven lengths a swimming
Six lots of yoga
Five deep breaths
Four calling friends
Three big smiles
Two warm hugs and a
winter walk down by the sea
On the twelfth day of Christmas I truly gave to me
Twelve ladies dancing
Eleven thanks a given
Ten quiet moments
Nine times a reading
Eight cakes a baking
Seven lengths a swimming
Six lots of yoga
Five deep breaths
Four calling friends
Three big smiles
Two warm hugs and a
winter walk down by the sea.
By Sally Nilsson
Merry Christmas
Human Givens Psychotherapist, Brockham
Please reload
Enjoyed reading? ...the Counsellors Café magazine is free access, which means we depend on
your support to sustain what we do. Every contribution, whether big or small, means we can continue sharing your experiences and your knowledge and in doing so keep the mental health conversation going.