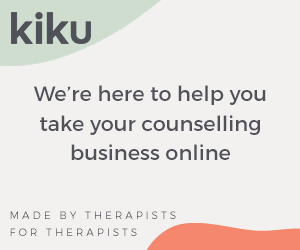 write for the Counsellors Café Mag
Dionne and I were lucky enough to be invited to attend the opening night of Matthew Campling's latest production The Secondary Victim at The Park Theatre.
Now given that we both absolutely love the theatre and with the anticipation of the bold subject matter, we were really keen to attend.
Photos by Matthew House
Matthew Campling, a former psychotherapist himself, based The Secondary Victim on his own experience of having been falsely accused of sexual misconduct whilst working as a psychotherapist.
With an impressive cast, which included Susannah Doyle and Gary Webster, the minimal staging of the performance, set in the round, facilitated an intimate atmosphere which ensured The Secondary Victim engaged us from the start.
Apart from the obvious dramatic appeal of a great story well told, The Secondary Victim also gives a thought provoking insight into the intimacy of the client/therapist relationship and the ethics of therapy.
The content of the production, seems all the more relevant particularly in this time of high profile accusations of sexual abuse/misconduct and the potential wider implications of a culture of blame.
If you have an interest in the psychotherapeutic professions, then this show is definitely worth seeing and equally if you just wish to enjoy an evening of thrilling entertainment, then it's also definitely for you - Dionne and I loved it!
The Secondary Victim runs at the Park Theatre until the 9th of December.
Please reload
Enjoyed reading? ...the Counsellors Café magazine is free access, which means we depend on
your support to sustain what we do. Every contribution, whether big or small, means we can continue sharing your experiences and your knowledge and in doing so keep the mental health conversation going.