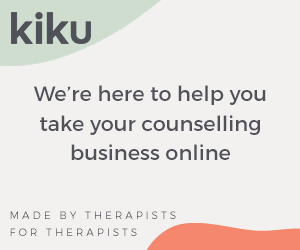 write for the Counsellors Café Mag
When the opportunity for change arises you have two choices you can play it safe and keep plodding on with life as you know it, or you can show courage and start the process of change. This is something that happened for me when I decided to sign up for my degree in counselling. There was a moment leading up to this where I thought I was going to keep myself safe and walk away, however I didn't and at the time I was unsure to why this was. Now I believe that my unconscious mind reacted at the perfect moment and my instinct and drive to achieve over came all other thoughts of " what if I Fail!!!". A useful aspect is to define the risks of change and understand that it is the fear of failure that governs us when looking to make a change   
Failure has become a bad word in our society and I maintain that it can handcuff people and restrict them from pursuing what they love, especially those who suffer from low self-esteem and conditions of worth.
I am a person that is fortunate to have succeeded at most things in my life so far; however the pressure from my father when I was a child has created an overwhelming fear of failure. My father would always demand that I "win" or "be the best" at most of my endeavours growing up, and for a long time I accepted this construct as my own.   
Through counselling I have now realised that this can be an unrealistic approach to life and that it is important to understand that failure may happen throughout your life time, such as exams, marriage, sporting event or a job.
Failure is not exclusive to the more significant list above it can also be something as small as cheating on a diet, messing up home improvements or not being able to complete a video game. Failing at anything in life however big or small can have a profound effect on an individual and how they view certain situations in the future, if they see failure as a negative and this is sometimes made negative by other people's reactions, other people can compound a situation if they chose to react negatively.
I now believe that taking the positives from failure can aid an individual in acceptance of self, realising that failure will happen the more a person fears it and that understanding that failure is just another part of life.  
I learn more from failing than I do from succeeding, because I look at what didn't work, why it didn't work and the steps I need to take to be successful next time. So now if I fail, I don't kick myself too hard or shout at myself too loudly. I know that I tried, I accept that I failed, I understand the why and then work hard to make a change and succeed next time. 
Individuals who fail at their endeavours may see themselves as a failure, instead of understanding that they failed this time, that's OK, and they may prosper next time.  
Succeeding in life is important to me and I'm sure it's important to others, so therefore I maintain that always working towards a goal and being brave in life, will ultimately get you and myself to where we want to be. So use failure as a learning curve or even a process that ends in success.
In sporting terms the most successful athletes have something in common, they all failed before they achieved, but used their failure to learn and improve. Success is at the perception of the individual, so my success and other people's success may all be different and our vision of success may also vary, so having your own expectations of accomplishment is important and not what other people think your achievement should be.  
I used to hold other peoples interpretations of failure and success as my own for a long time but now I have my own vision of success and my own opinion of my failures.
And finally I would like to ask the following question, is our greatest success, succeeding 100 times out of 100 or failing 99 times out of 99 and then succeeding in your 100 attempt?             
 Authors Bio
My Name is Peter McDermott I am a qualified counsellor and live in Runcorn with my family; I have my own counselling practice and am available to work with clients from the Runcorn, Widnes and Liverpool area.  I am an integrative counsellor with knowledge in a wide range of theories such as Person centred; Psychodynamic, Cognitive Behavioural Therapy, Solution Focused Brief Therapy and Logotherapy, for information on my services you can contact me via email here
1. Midwinter R, Dickson J. Embedding Counselling and Communication Skills: A Relational Skills Model. East Sussex: Routlegde; 2015. 
2. Yeo A. Counselling: A Problem Solving Approach. Singapore: Armour Publishing Pte Ltd; 2007. 
3. Anshel M H. In Praise of Failure: The Value of Overcoming Mistakes in Sport and in Life. Maryland: Rowman and Littlefield; 2016.
Please reload
Enjoyed reading? ...the Counsellors Café magazine is free access, which means we depend on
your support to sustain what we do. Every contribution, whether big or small, means we can continue sharing your experiences and your knowledge and in doing so keep the mental health conversation going.